Have an 82 El Camino Conquista for sale. It has a 267 V8 that I was de-smogging.
I've lost all interest in this elco and want to sell it.
It is clean, no signs of accident damage, needs paint, some interior refurb, and would benefit from a new motor (bigger, of course).
Right now it is NOT running. Asking price, $1000.
If you want to finish the de-smog, I have an Accel distributor and a newly rebuilt Mountain Man Dualjet carb made for this little 267 V8 - cost with these parts included is $1200.
Either way, car will need to be towed (or I can lease you space in my driveway to finish the de-smog and get it running)
oke: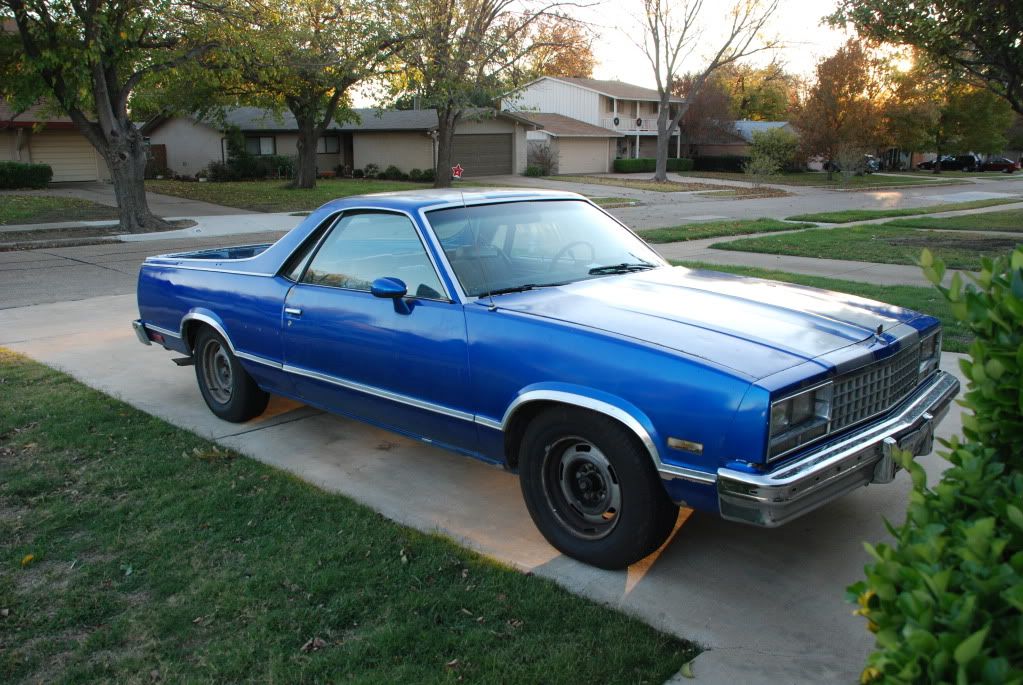 More pics available if you are interested.