Discussion Starter
•
#1
•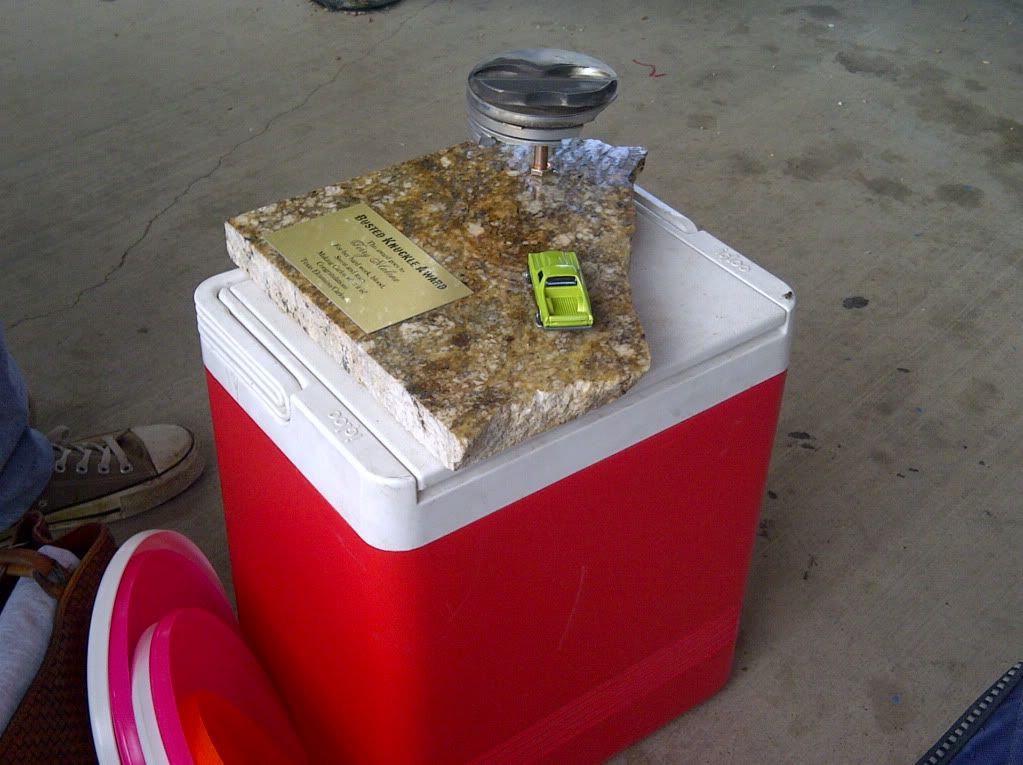 Woody took the time to make this himself! How cool is that?!!
The special Busted Knuckle Award from Woody was because he likes to see me cry!
oke:
When Carlos was ruined, and I thought I'd never be able to get him up and running again, Woody had my back, and listened to all of my crying and freaking out at the time.
Even though Woody wasn't on ECC during that time, he was my biggest cheerleader when I thought Carlos was going to end up being a yard ornament, and kept pushing me to not give up!
What makes this award so meaningful, is that if weren't for my husband and my friends from ECC, I wouldn't have been able to make it to Belton, or run with my amazing Mighty Mouse team mates this year! None of it would have been possible.
I had planned to attend Spring Fling in Tyler, but that didn't happen because we had to take Carlos to Fixitman1 that same weekend.
Roy & Joyce came to my rescue, and THEY did all the wrenching, and knuckle busting, to get Carlos back up and running, my husband busted his rear to work 5 weeks without a full day at home, to be able to afford to pay for the work on Carlos. My family put this project ahead of anything else--and all for ME!
Many of you, were following the story of Carlos, and had lots of advice, comments, and more advice, and I appreciate every one of you!
So this is why I got a little teary eyed when Woody gave me this award...my family and friends are the reason Carlos is back better than ever, and everyone did it for ME.
and Woody, if you ever make me get teary eyed in front of anyone again, I swear I will........still be your friend!!
oke:
Thanks to everyone for making it all possible.