Discussion Starter
•
#1
•
I didn't like the options or reviews for the hidden style radios on the market so I decided to put together my own and thought I would share it with you guys.
Parts list :
Dayton audio kab-250 amplifier module
http://www.parts-express.com/dayton-audio-kab-250-2x50w-class-d-audio-amplifier-board-with-bluetooth-40--325-104
Dayton audio kab-fc aux in and volume control.
http://www.parts-express.com/dayton-audio-kab-fc-functional-cables-package-for-bluetooth-amplifier-boards--325-110
Drok 12 to 24 volt step up converter.
https://www.amazon.com/gp/product/B00JUHEJJ2/ref=oh_aui_detailpage_o05_s02?ie=UTF8&th=1
(this is optional as the system will work on 12 volts but will only make about half the wattage)
Dayton audio kab-ab, aluminum bracket
http://www.parts-express.com/dayton-audio-kab-ab-l-type-aluminum-bracket-for-bluetooth-amplifier-boards--325-114
I didn't use the leds.
(badly drawn wire guide, the amp module doesn't come with one)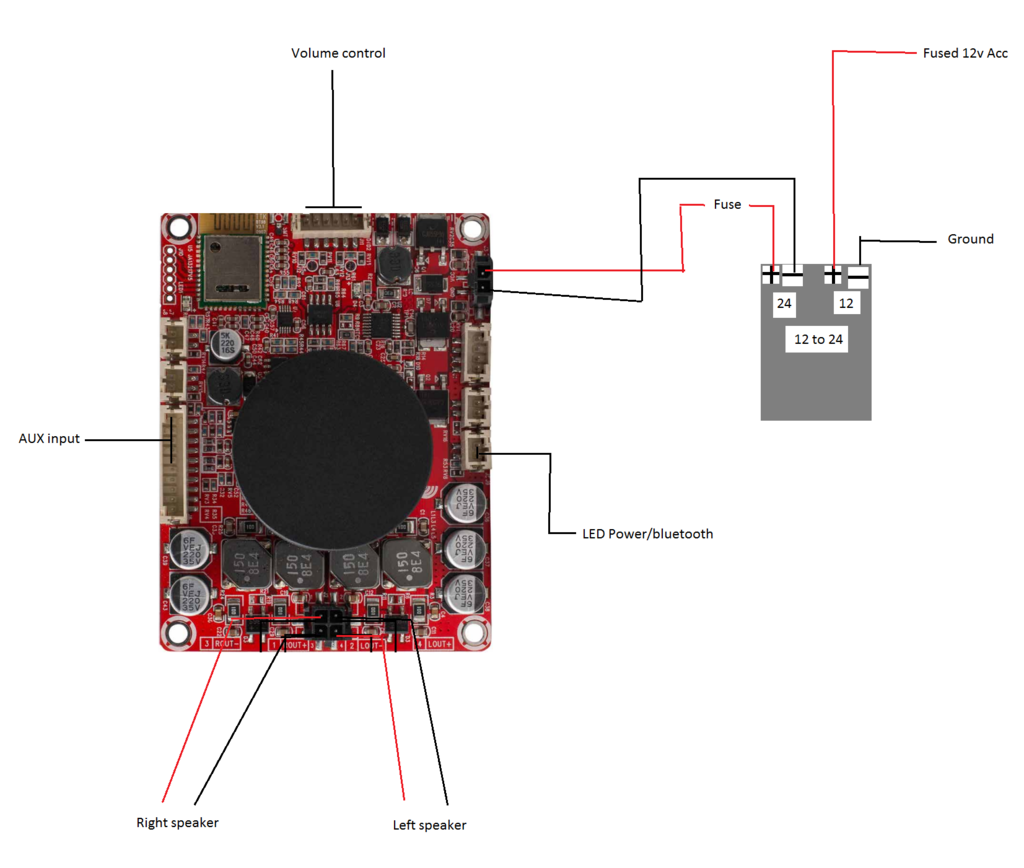 The previous owner cut a hole in the dash so you can see how it is mounted.
Probably going to put some gauges in there or something.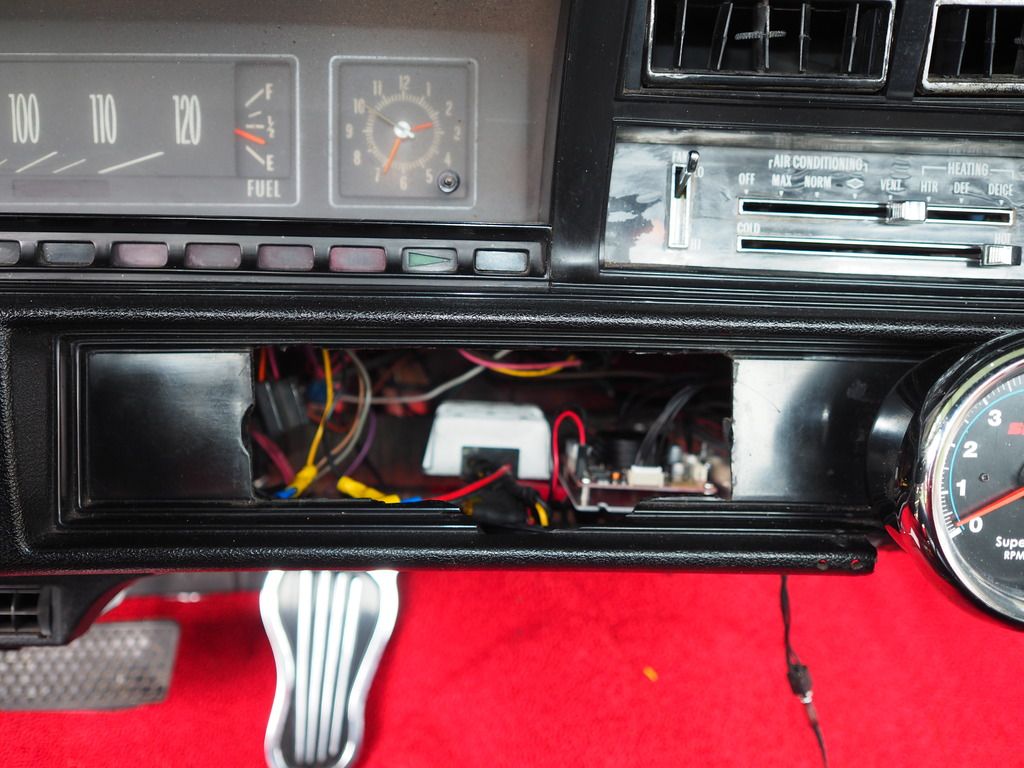 I Mounted the volume control knob in a open hole near the ashtray, I would have like to put it inside the ashtray but I don't have one, I left the aux loose because I have a mp3 module somewhere and will try to put in later.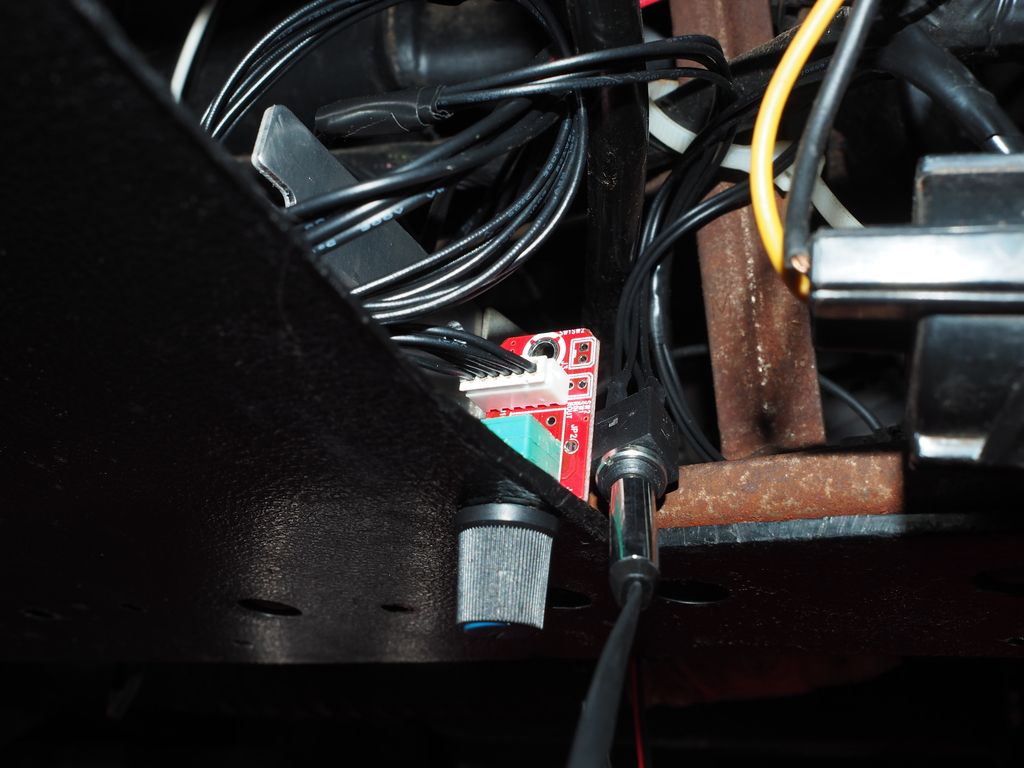 Overall the system works really well and the 50 watts is really overkill for 4x6 speakers, you also don't really need the volume knob or aux in because the board has built in blue tooth. I know this system isn't for everyone as you always need some external device to make it work (cell phone, mp3 player, etc) But for the price its hard to beat (less than 60.00 give or take some shipping) Sorry the pics are a little out of order.