Discussion Starter
•
#1
•
i have already posted this in the newbie section, but...
hey, i have been playing around with cars since the mid 70s, but i have just purchased my first El Camino. it is a 77 classic with 350/4bbl/automatic. i cant find out much about its recent history because i bought it from a dealer that didnt seem to know much about it [except that it is a "classic" and worth a LOT more than i offered
]. i did find a lot of info on the original purchaser, however, since it looks like a lot of the original paperwork was still in the glove box. this included the owner's manual, original purchase and warrenty paperwork, and the original build sheet!
the whole car is in fact very original, coming complete with all the emissions stuff and functional AC still intact, very rare in montana. it also still has the spare tire cover and original hub caps. the whole car is really straight and pretty much free of rust, and everything seems to work on it. the car is originally from a car lot outside of Portland, Or. and looks like it belonged to someone's dad or grandpa. the interior and engine bay are pretty clean except for a lot of collected dust.....like it had sat for a long time. the engine seems pretty tight, but the quadrajetis a bit rough, probably because of lack of use. even the seat is pretty nice, for a stock vinyl bench.
i have already started making little changes to it, like taking off the stock wheels and very dry rotted tires and putting on a set of 15" buick ralley wheels with chevy SS wheel centers and some RWL tires [could not go any other way
], and added a 'vette dual snorkle air cleaner and finned chevy stock valve covers. i am also considering adding a performer intake and headers and removing the AC [even though it still works], and of course taking off the stock exhaust for a set of duals.
first pic...as i got it home. the topper is for sale...by the way :secret:
this is right after taking off the topper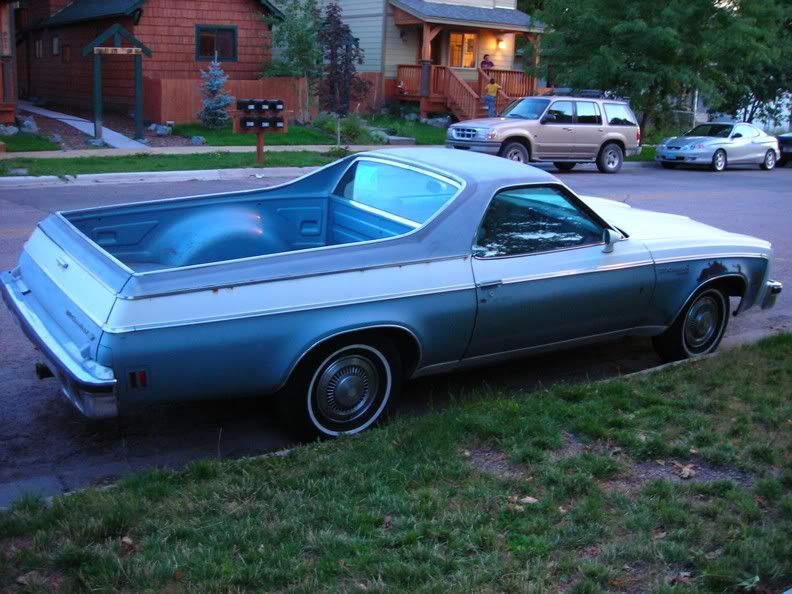 someone primered the top of the car, so it doesnt match the rest of the car
and this is with the buick wheels...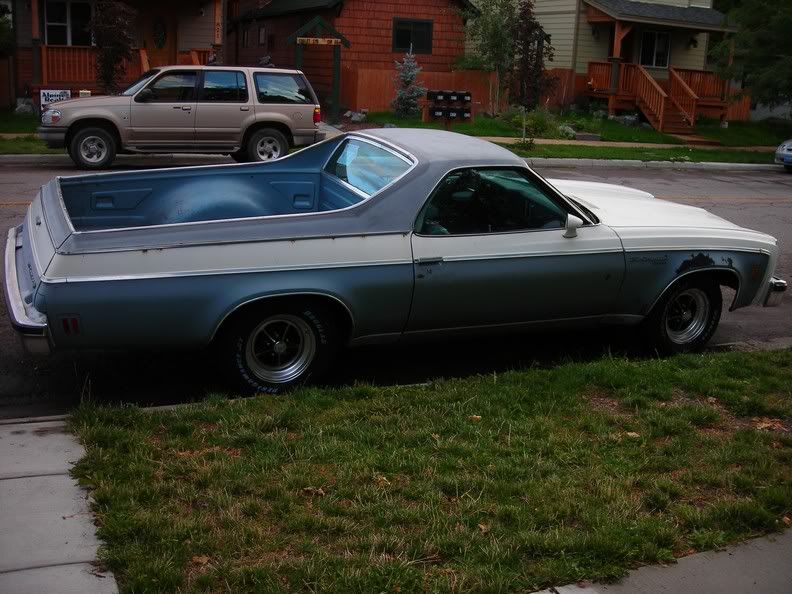 so, anyone near by wanna meet up?