Discussion Starter
•
#21
•
well, now I've done it. The old Laurel & Hardy "What a fine mess you've got us in now Ollie" comes to mind.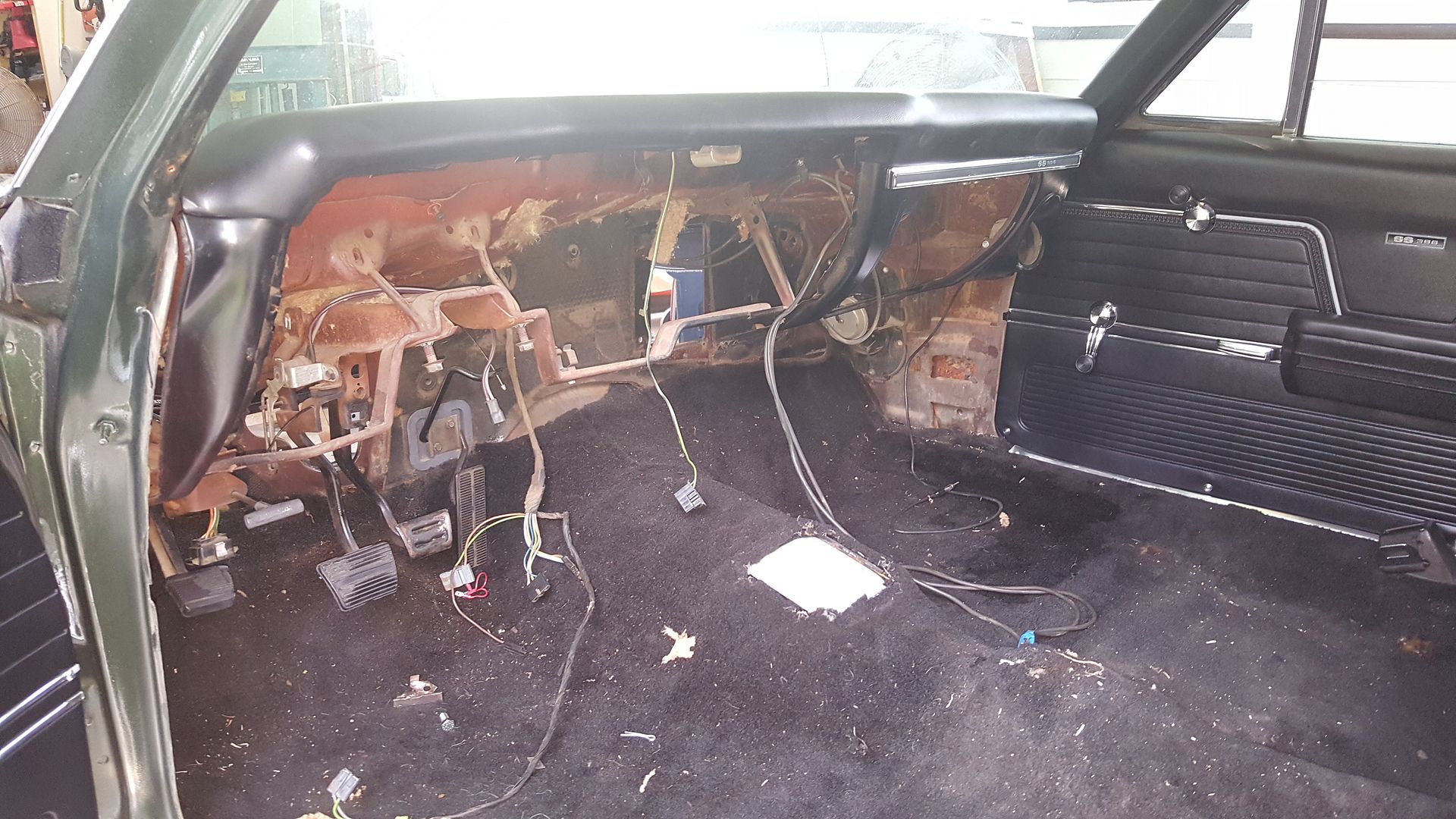 I had not intended to go this far, but, I had to pull the heater box to replace the heater core and just kept ''peeling the onion''. I was going to replace the dash harness at some point and this will make it easier in the long run. So, Now I will replace the under dash insulation, the firewall insulation and all the thru the firewall boots and grommets and a/c/heater vacuum hoses.
It also allows me to clean all a/s ducts and hoses which were filthy.
The AM only radio was inop, so I will order a replacement AM/FM radio and replace the dash speaker with a 2 speaker replacement. Like others I doubt I will play the radio much, preferring the sound of the exhaust running thru the gears at a rapid pace.