Discussion Starter
·
#1
·
I am hoping to get off my but and finally finish my first registered car, a 79 el camino. I blew the motor back in 2003 and decided that i needed to do some body work. I tore the car down and found tons of bondo, which led to tons of rot. I at about the same time had a daily driver, and little time so the car sat. Then i got some free time and had a 81 320 fall in my lap which got me hooked on track days and auto cross and sucked up tons of time and money. car went from a nice reliable 80 hp driver to a 300 HP turbocharged monster. I got in a rather bad crash in another car on some back roads in a Subaru, shattering my sternum, ribs, wrist and knee. more time went by. I didn't race for a while due to the injuries and life getting in the way, and o yea i got into guns thinking it would be a cheap hobby. That worked out well lol.
Over the years i have been collecting parts, and casually working on the car. I have convinced my girlfriend to drive me down to my parents house where the car is on weekends so i will have no choice but to work on the car.
My plan is to make it a comfortable highway cruiser since the BMW is far more fun on back roads than the highway, but for now there is much work ahead of me.
Before anyone asks, the BMW as it came to me,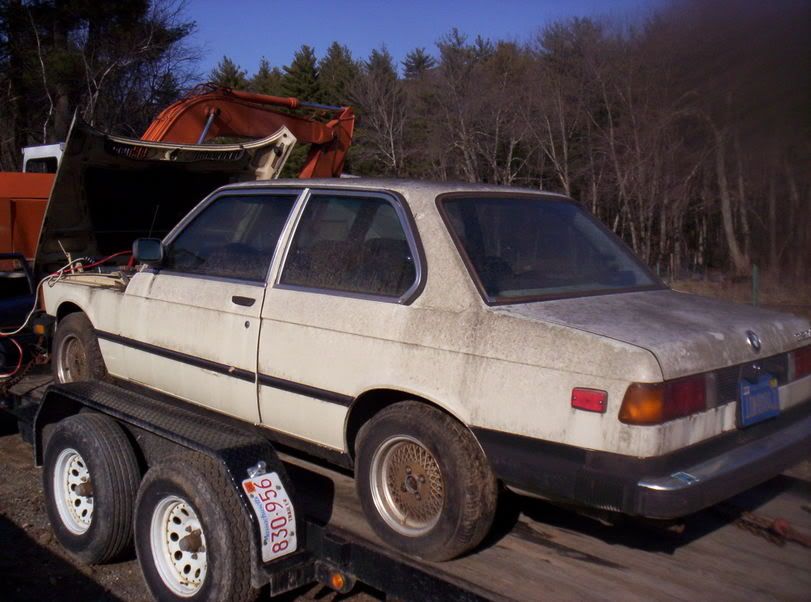 and now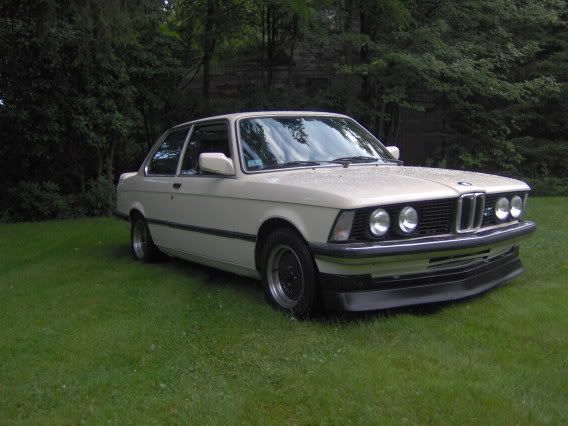 The elky as she sits: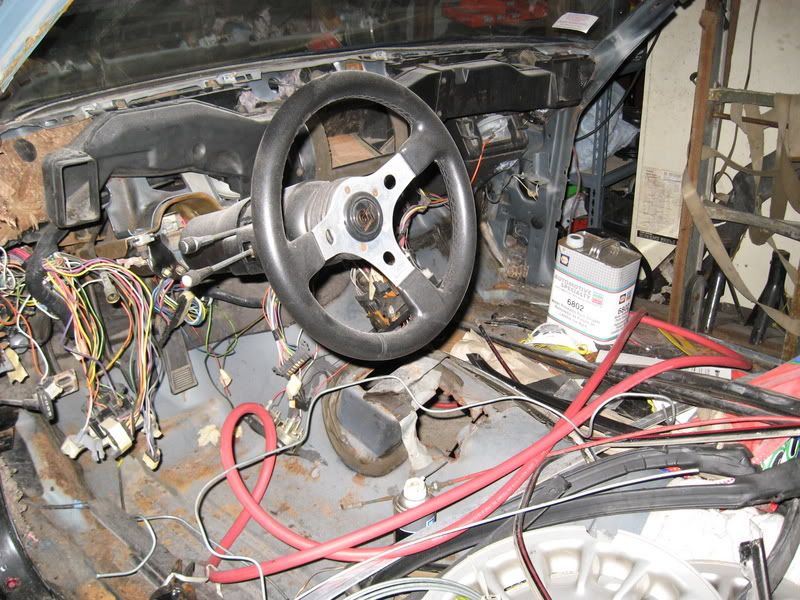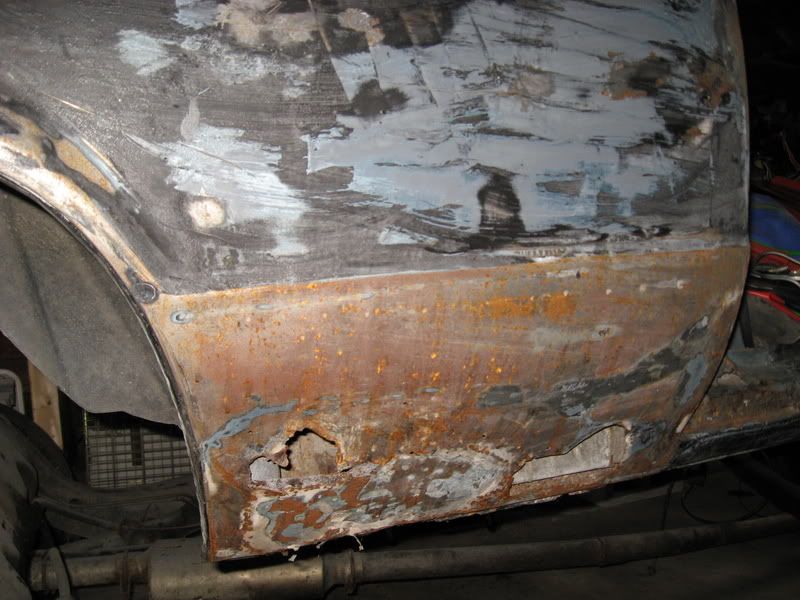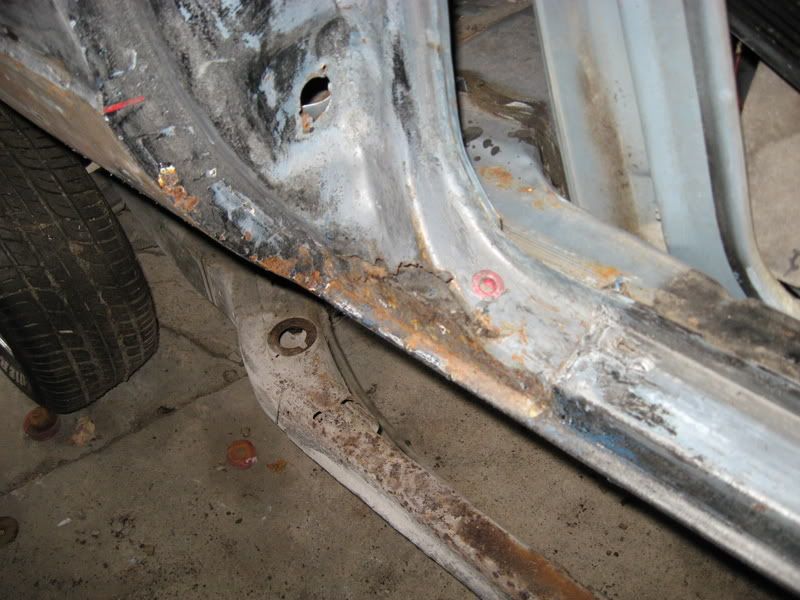 One good thing is the frame was scrubbed down and coated in por 15, and i have a open diff 8.5 with 3.42s in it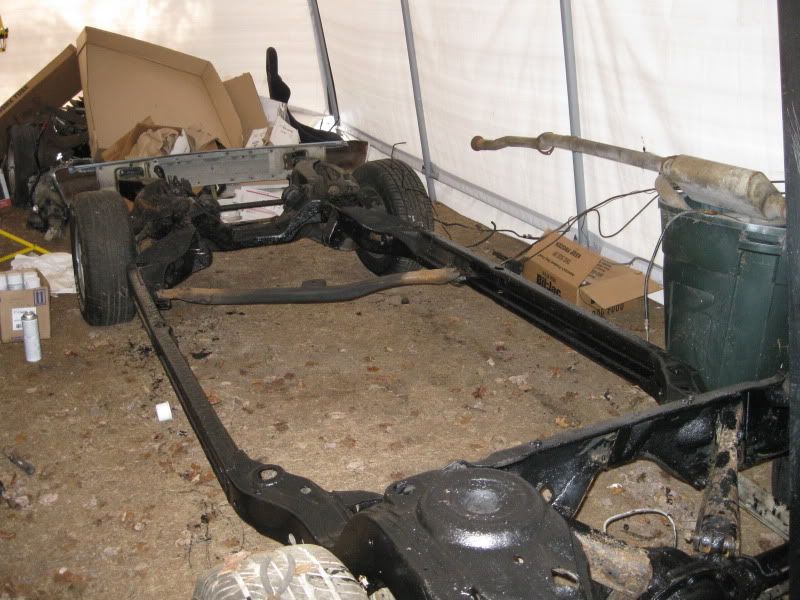 I do not see myself getting much done until may, but who knows at this point is just a matter of sanding, welding in patches and getting the bodywork done. After that i will have to figurre out the drivetrain. I would like to build another 383 and put a manual back behind (original 4 speed car)it like a T5 but to be honest, I do not really care if i have to throw in a 305 and the b and m turbo 350 i had in it to get it moving for now.