I just returned from out 2nd annual get together at Pismo we all had a blast. I can sum it up in one picture. Eat your hearts out down the Texas way
oke:


DUE TO NOT WANTING TO BE IDENTIFIED WILL CALL HER MR'S "M"
Mr."J" had just arrived and was introducing himself to the other members and his wife MR'S "M" decided to part the truck witch she has never driven and hit the gas just a little to much. She has promised never to do it again.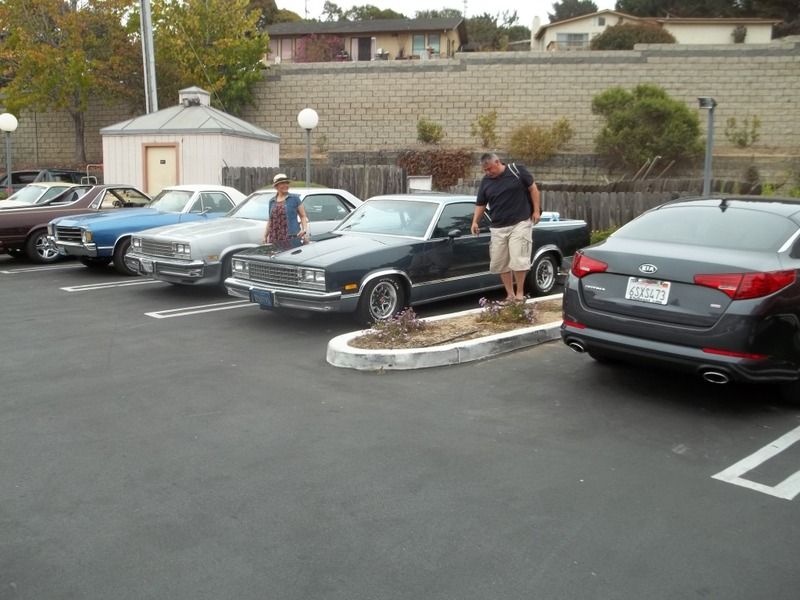 While Mr. "J" inspects his tires you can see his wife with a smirk on her face. "Never do it again RIGHT.:nanawrench:

From So.Cal. Todd , his wife and I were the only ones and we showed up on Thursday to check out the place.


Here's Todd and his wife I'm sorry I can't remember her name I met so many.





Everybody showed up Friday and we all introduced ourselves some for the first time like me.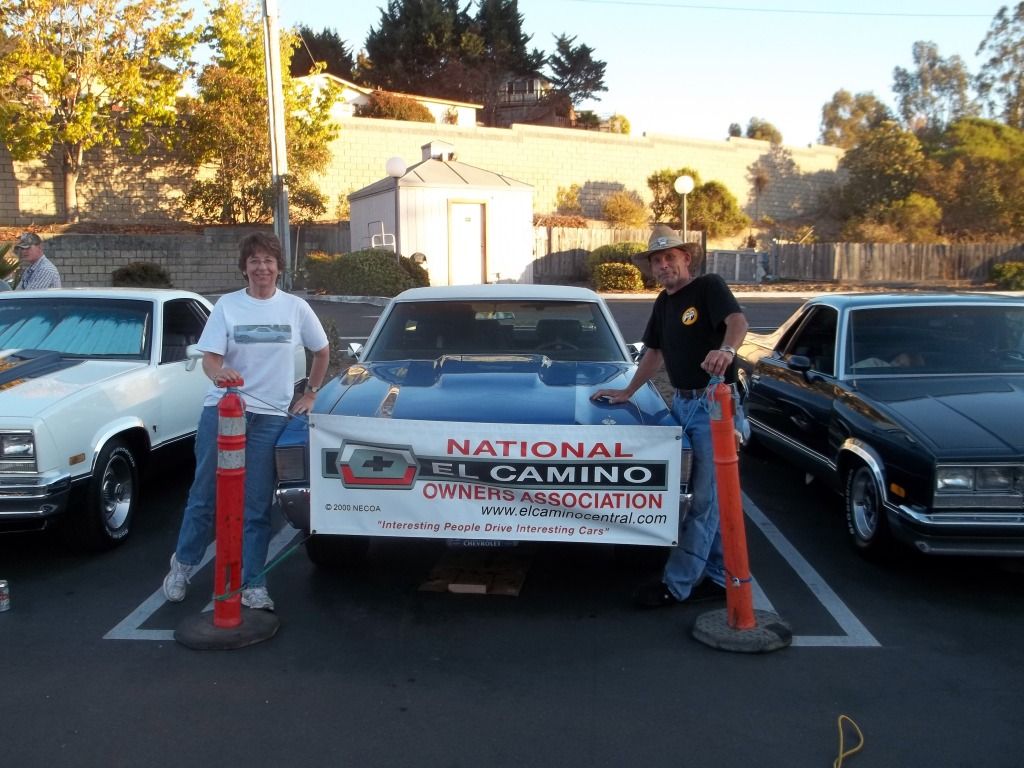 Mr. "J" still checking the rubber to see how much was left. On the ground was the only spillage of the weekend and I think it was the first beer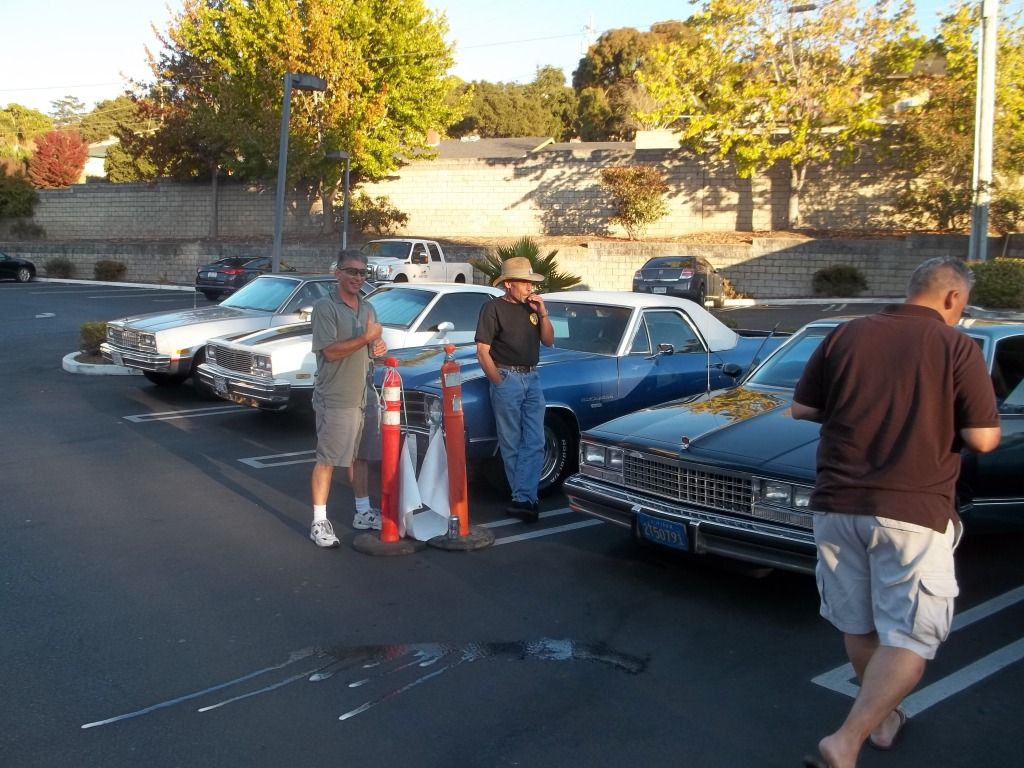 After our meet and greet everybody checked in and we met downstairs for a couple of drinks and dinner.

Our regional director Danny was so hungry he wanted to know if this was on the menu. I was game to so i said we'd go 1/2 and 1/2 and if there was left overs we could bag it up for the beach.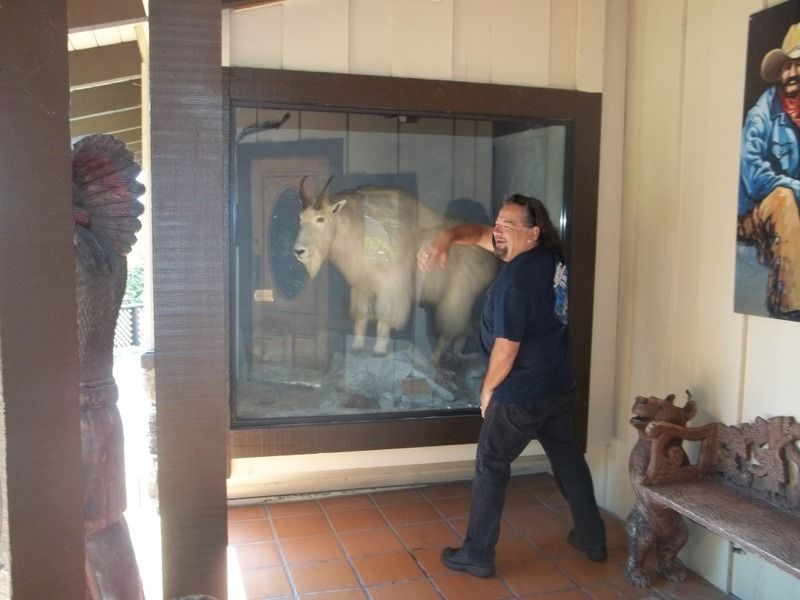 When the doors opened and lucky they did we were all thirsty and getting ready to hit the ice chest. We just had a few.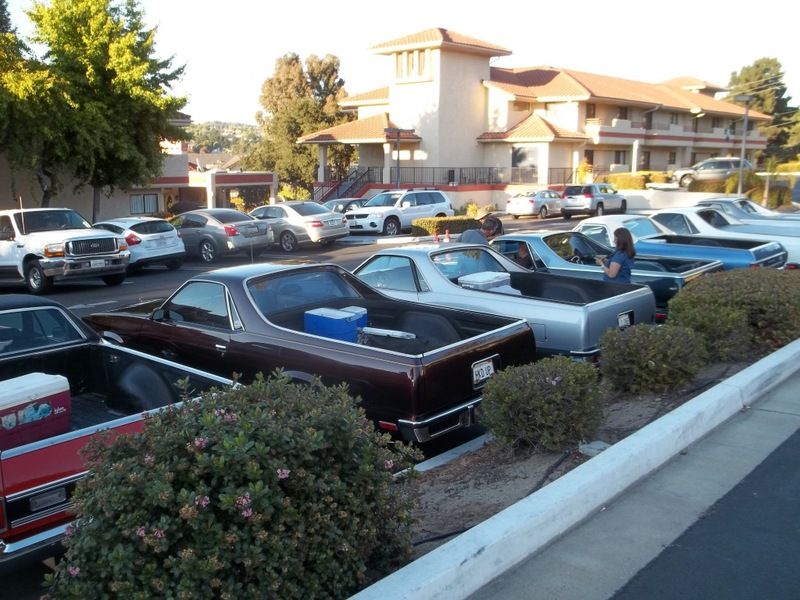 So we finally got in and all the guys were looking at each other wondering why there where pink booths everywhere ?
All the ladies said was where's the bill changer they wanted dollar bills "Oh no couldn't be"!!!!!! Got lucky it was a bar so we had a couple of drinks and ate dinner and shot the bull about our trucks. The women are just as into it as the guys.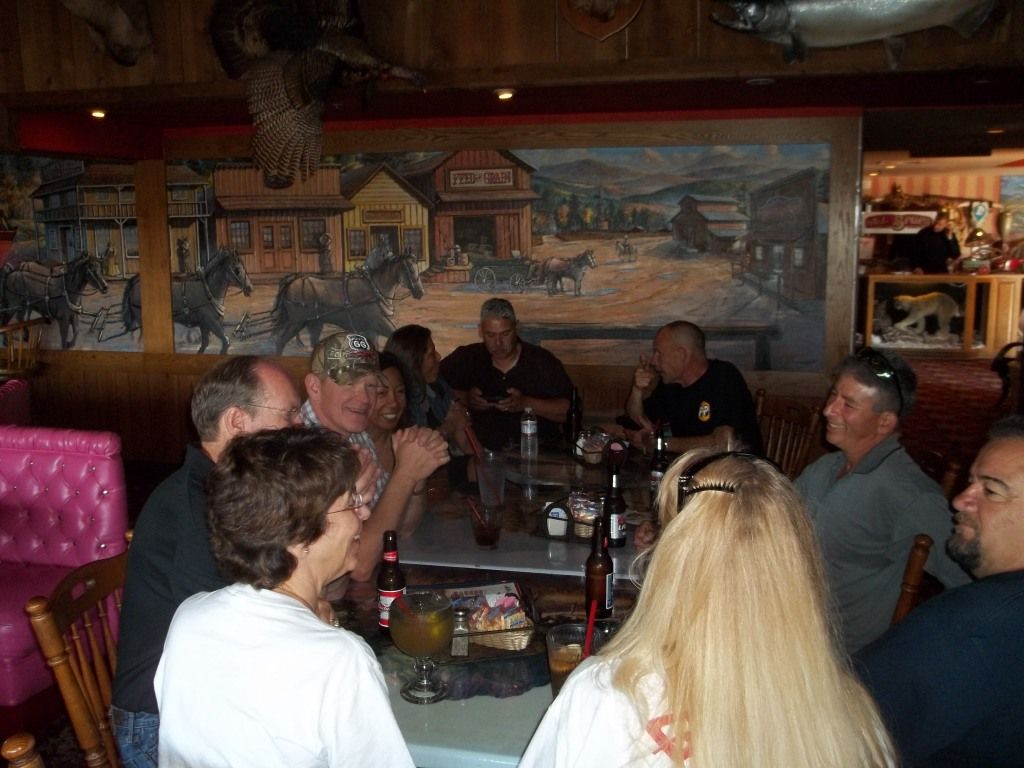 The next morning we hit the beach. What a blast but I'm going to let the other members tell their stories so here's the pictures and a Video . The video was the end of my trip at Pismo and wouldn't miss the 2013 trip for the world. Everybody got along great and we didn't have a single problem just fun.:nanawrench::nanawrench:
I saw some nice engines so watch out Calif. Sleepers are out there just waiting for their next victim!!!
:secret::secret:
I didn't want to delete the fist pictures there posted and will erase off the threads there on.

http://s1135.photobucket.com/albums/m636/HKDUP87/videos/?albumview=slideshow


Video click on picture.






Hope all the other Calif. members can attend the 2013 meet.:beer:

Robert

One other thing anything you hear about me is true!!!!!