Discussion Starter
•
#1
•
As requested I'm going to show my tachometer repair. in steps to the best of my abilities.
History
Tachometer slowly creeps up to max. No response while engine running.
This led me to believe that my tach was working but did not have the proper signal. After some research I got a new tach filter then rewired the whole signal line from dist to tach. Put a cheap meter on it and got really funky readings. while engine was running. (didn't want to take a chance at the high voltage blowing up my fluke).
Pluged in the tach manually and still nothing.
Found this website.
http://howtoalmanac.com/kevin/projects/automotive/tachfixtruck.htm
It talks about what everything is and what typically fails and how to fix it.
Now understand the 86 elky tach is not like this one. FOLLOW YOUR TRACES! huge importance there. I tested the white IC and found yes it's true pins 4 and 10 no longer read resistance nor do they have continuity. (YAY)
Now after finding this I followed my traces and decided where I could cut them.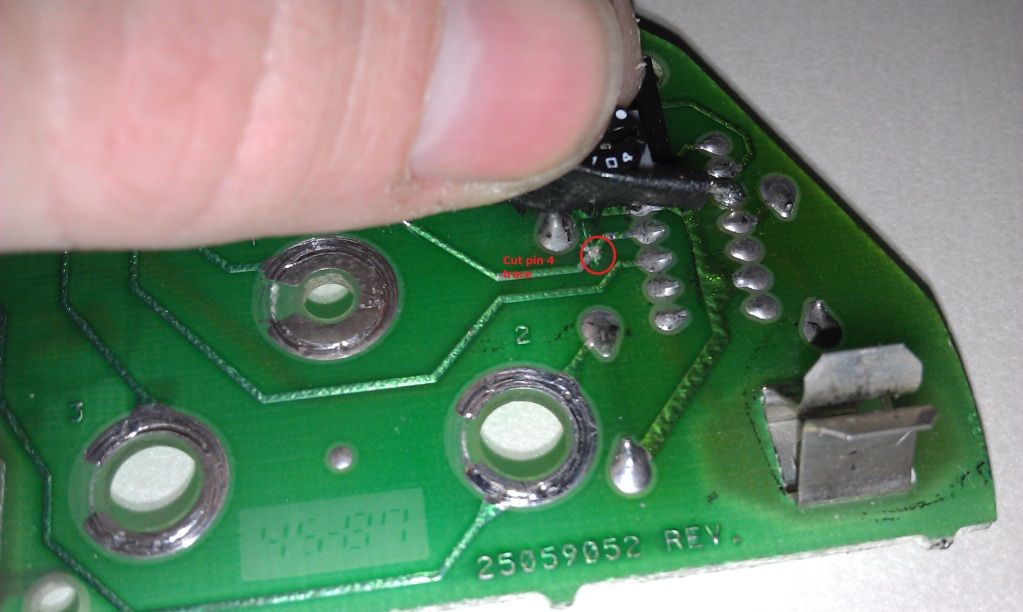 I then soldered my 100k pots in series you will need roughly 180- 197k total. I had these laying around. Then I soldered them to the board in pin 4 and 10
I then took it outside and hooked it up all ugly like to test before i took the dash apart again. it's getting fragile so the least i take it apart the better. a video of it in action is here. yes it's in the grass.
http://s49.photobucket.com/albums/f291/immille/El Camino/?action=view&current=VIDEO0067.mp4
All that is left is to calibrate it.
Now a note about the pots. before soldering them to the board make sure they are MAXED OHM with a meter first then back it off! you don't want to fry the other older components.
As part of my calibration I'm going to take my time on this I want to try a few things first. but as of right now it works.