Discussion Starter
•
#1
•
Somewhere in another dimension, far, far away, it is still the early 60s. Chevrolet has had it's 1st body style of the el camino out, based on its full-sized Impala/Bel Air platform. For the new year, furd's similar body style has been down-sized to their fairlane mid-sized platform. After much discussion, arguing, and some design concepts, Chevrolet decides to stay the course, and debuts the
1961 El Camino (still based on the full-sized platform)
this model of it will be based on a 2dr 61 Impala wagon resin kit. Like the Green Meanie (the award model made for Region 18 ), the rear window will be moved forward to make the bed area available, by removing the areas covered in the blue tape. The squared rear door posts will also be removed, making it a 2 dr ht elkie. like I said before, if this one floats anyone's boat high out of the water, it will be available for purchase when done.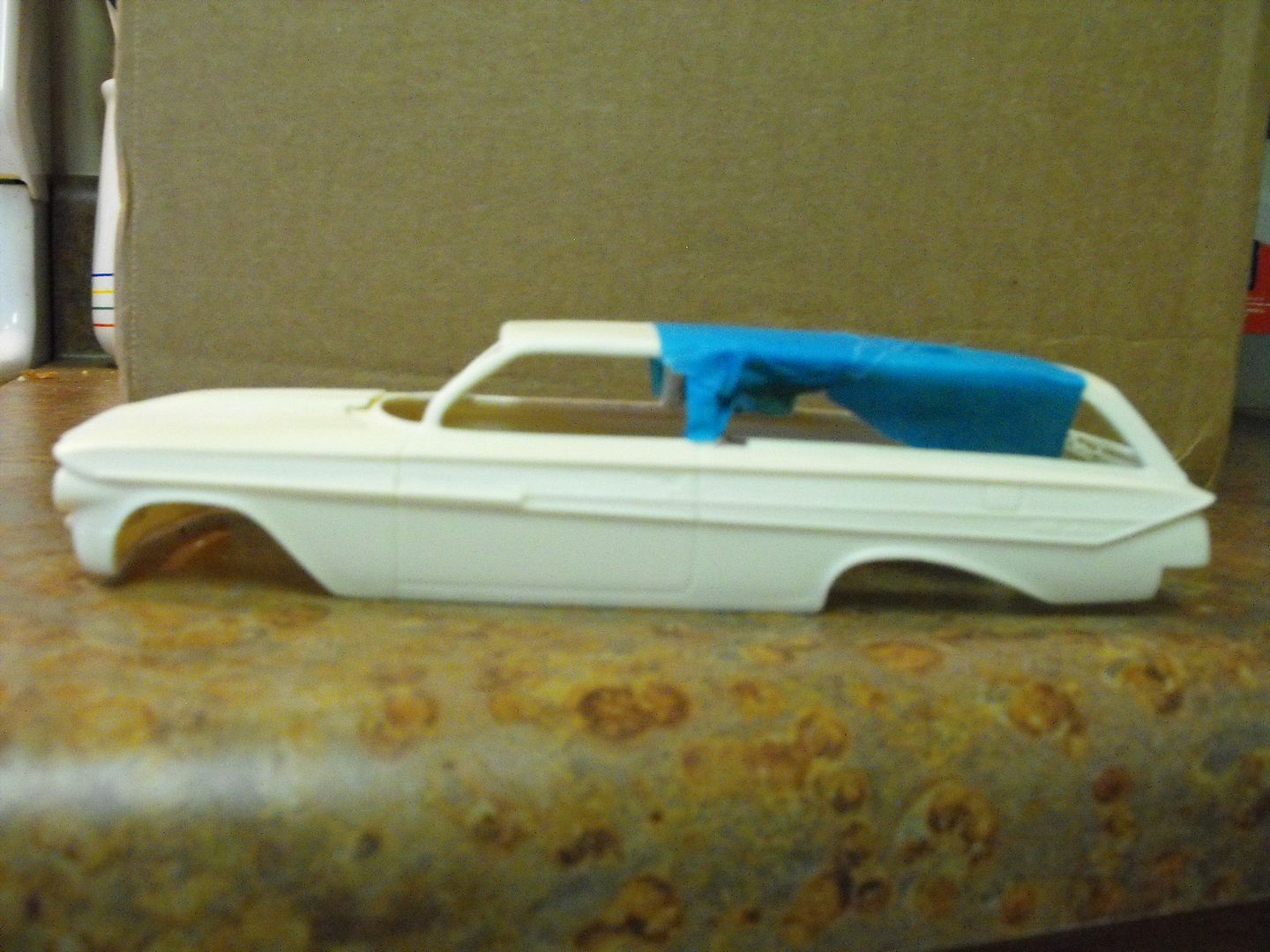 the resin body came with a cowl induction scoop molded into the stock hood (they did that in 1961 in this other dimension)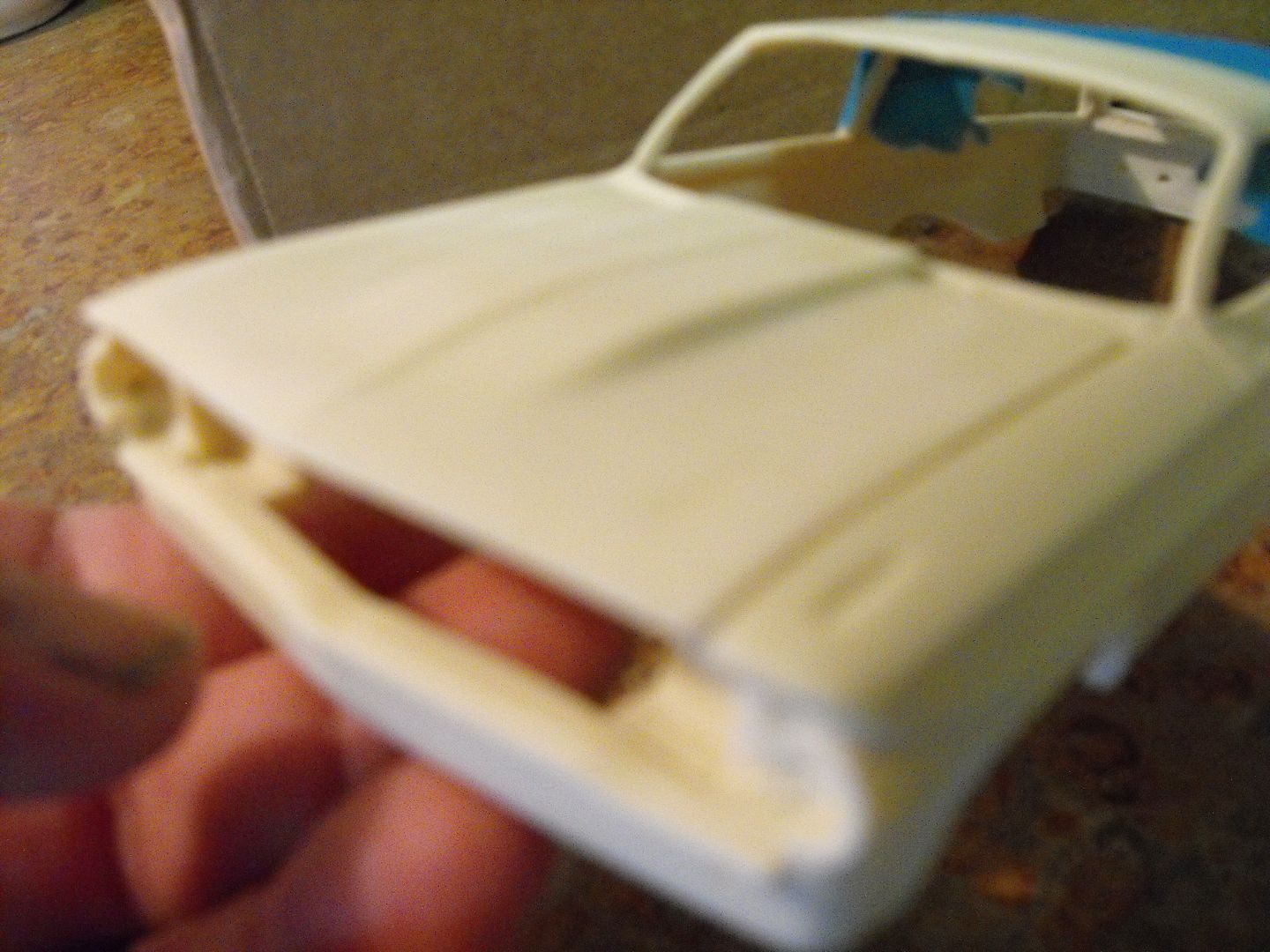 Like all resin kits, it takes a donor model to complete it, so here is the donor model
In this other dimension, you can order new cars from the dealer trimmed out like you want, so this one will reflect that. I'll tell you already that I wish I had a real one like this to pull into a car show in, just to watch the eyes bug out! :shocked2: LOL
Follow along, this will be fun!
:rockon: